Main content starts here, tab to start navigating
Home Alone Quizzo & Drag Show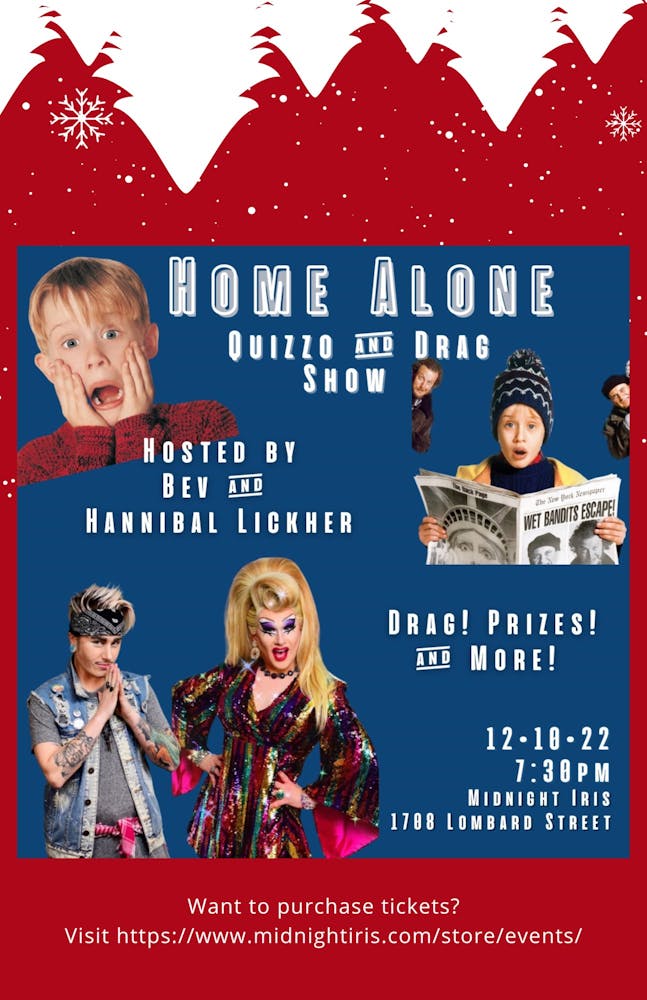 Join Hannibal Lickher & Bev for a night of Drag & Quizzo at Midnight Iris!
Do you love the movie Home Alone? How about Home Alone 2? Think you know enough about those movies to put you to the top and yelling KEVIN?! Then this is the spot for you!
If you want to get in the holiday spirit, have some laughs, win some prizes, enjoy food and beverages, then come on over to Midnight Iris on Saturday, December 10th at 7PM. To ensure your seat and chance to play, grab your tickets here!
Hope to see you all there, ya filthy animals!