Main content starts here, tab to start navigating
Schitt's Creek Quizzo hosted by Bev & Haus of Lickher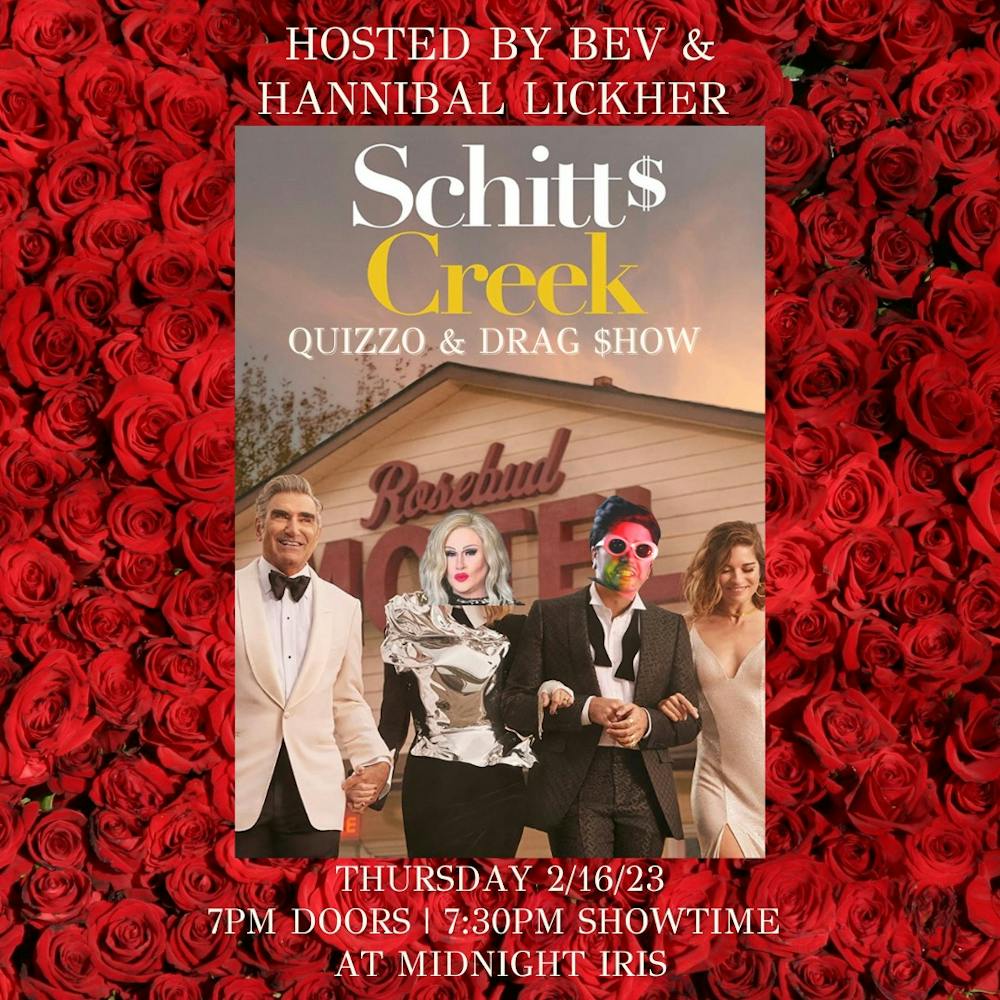 Schitt's Creek Quizzo hosted by Bev & Haus of Lickher
Greetings!
Haus of Lickher is back for another run of Quizzo and Drag.
Darlings, we are bringing you a Schitt's Creek Quizzo & Drag Show at Midnight Iris. Hosted by
Bev
and
Hannibal Lickher
, you won't want to miss this! Love all things from Schitt's Creek? Perhaps you want to snag some excellent prizes while enjoying some drag? Maybe you want to enjoy some delicious food and libations while scoring some points and screaming, "David!". Channel your inner Moira Rose and come hang with us on Thursday February 16th, 2023.
Doors at 7pm and quizzo/showtime starting at 7:30pm.
We hope to see you there!